If you're thinking of hiring me but not sure yet... Please check out my reviews below! These are real reviews from my Facebook page...
(Click here)
You can see all reviews on Facebook via the app.
Jane Finch
Mel is a delight to work with and her art is wonderful. She designed by hand my latest book cover, A Raven's Tale. So refreshing to have someone who draws the idea rather than use generic pics. Would really recommend her work.
Carly McCracken
Mel is wonderful to work with! She gets feedback from the author at every step, she's quick, she's professional. I can't say enough good things about Mel! You will NOT be sorry to have commissioned her to work for you. I am sure she has uploaded many of her covers here. Take a look. I think you'll be impressed. Several times Mel has seemingly pulled EXACTLY what I was looking for out of my head and put it on paper and into color. She is also a quick learner, she has taken to doing Templates for covers as well. Her first try was SPOT on.
Lucille Lantz
she listens to what you picture in your mind
Lynne Northing
Mel is a brilliant cover designer who works hard to provide exactly what the author wants to see. A book IS judged by it's cover, and Mel has made my book shine. As more of my books are published I will be in touch with Mel to work with me again. She has amazing imagination and the ability to 'see' my thoughts and make them into a wonderful cover.
Veronica Castle
At Crimson Cloak Publishing, we have been consistently impressed with the level of imagination and technical ability that this talented cover designer has brought to the book covers she has produced for us. She is a pleasure to work with and we hope to continue applying Mel's gorgeous covers to our books for as long as she is available.
Carmen Williams
I have purchased lots of art prints from Melanie and I absolutely love them all! The quality is amazing and I love her style of drawing. She is one of my favourite artists.
Tracy Pritchard
I received a digital print of two of my boys Sooty and Sweep and am chuffed to bits with it! The quality is brilliant and it really looks like you could reach in and stroke each cat. Thank you so much and to anyone deliberating over whether to get one done of their pet...do it xx
Louise Seery
Absolutely brilliant art work and design would highly recommend
OTHER REVIEWS...
Beautiful picture , looks just like Murphy and even includes all the details i asked for great communication and service , would highly recommend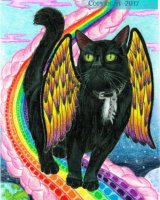 What can I say? An artistic genius. I'm having it framed and miss Melanie put it together from several pics. A true artist and professional!
I absolutely love it! Full of imagination and beautiful colours. It's just amazing to look at :) Very talented artist.
I love the vibrant colors and whimsical subject matter of your artwork. It also arrived on time & carefully packed. Thank you very much.
Colors and detail are just beautiful! Wonderfully talented artist and it exactly compliments my collection! Shipping was fast and the print was protected and unmarked from shipping. Thanks so much. Truly love it!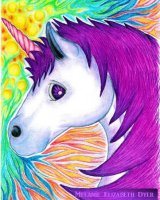 If you're looking for that extra personal touch, I highly recommend this aspiring new artist. So many cards look too corporate now. So this is a very effective creative solution; with a fresh vibrant hand drawn range. My Mother was very pleased with her birthday card I got her!
I would definitely use again.
I LOVE IT! THANK YOU!